Sankofa
---
Sankofa Red is the name of an ongoing project and idea first dreamed up the Kaos Network  think-tank in Leimert Park.  It  allows Public Payphones to communicate  with nearby mobile devices (Android) and do cool things like take pictures, play audio, project video into a WiFi enabled screen (Miracast) and gives nearby users contextual information about the neighborhood they're in.
Leimert Park is considered "the center of both rich historical and contemporary African American art, music, and culture in Los Angeles". The idea behind Sankofa Red, in partnership with community partners such as USC Annenberg Innovation Lab, was to re-purpose the public payphone to bring more people and life into the neighborhood.
Current Status
My current ongoing development revolves around having the Pi communicate with nearby mobile devices. (https://github.com/sabzo/PiDroid).  This project has been accepted for an upcoming Exhibition, the Phone will be able to allow nearby users to take photos and videos of themselves and send it directly to the raspberry Pi which will be a Collage of user stories. Users in proximity to the phone can then stream video from the Pi and be able to broadcast it to nearby screens or simply watch on their cellphones. Imagine having your own personal and portable Netflix!
Exhibition:
Sankofa Red will be displayed at the Los Angeles Municipal Art Gallery "Skin" in February 2016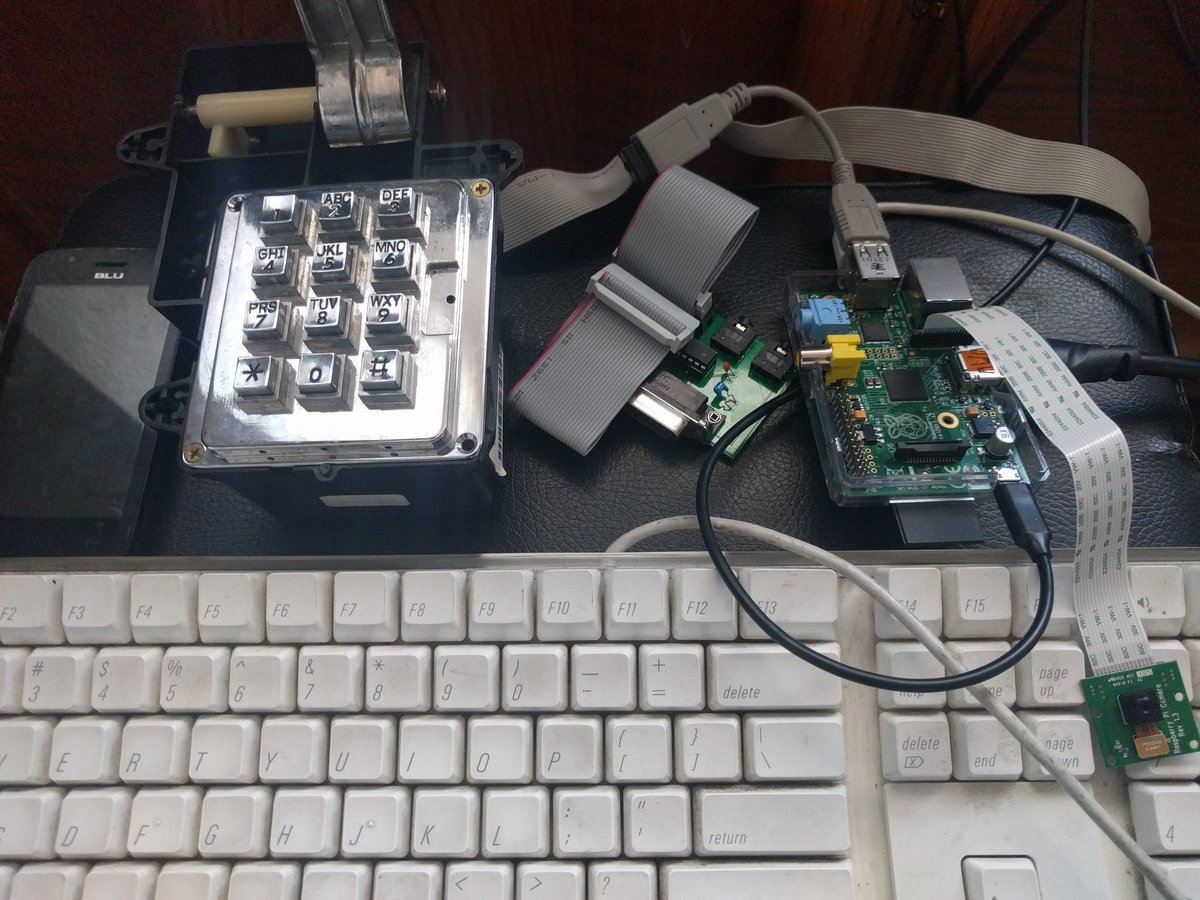 Code:
https://github.com/sabzo/PiDroid
http://leimertphonecompany.net/
http://annenberg.usc.edu/news/annenberg-la/annenberg-la-leimert-phone-company-honors-past-and-embraces-future